Yes, there is overwhelming evidence of election fraud.  You have to be in the mood for a little math, so go get a cup of coffee then check out all this data, in several categories.
Updated Evidence
Evidence is being made available to the public as fast as possible at the following websites:
Forensic Analyses
So far, the only voting machines that have been made available for forensic analysis are from Antrim County, Michigan, where a hand recount revealed that Dominion Voting Systems machines flipped thousands of votes from Trump to Biden.
View the Michigan Forensic Analysis here.  This is a 23-page report by Russel J Ramsland Jr, and details vote count variances, evidence of vote tampering, evidence of shoddy security procedures, and evidence of shoddy computer system maintenance.  There is a lot of vote count data included, and here is the most important vote variance report: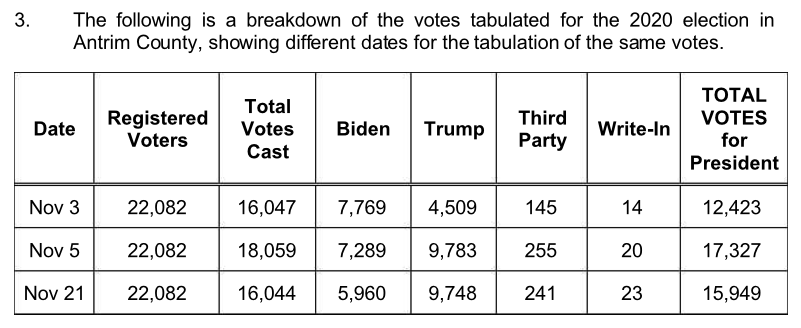 Analyses by Data Scientists
Georgia data reveals 30,000+ Trump votes removed, another 12,173 switched to Biden: Data scientists
Testimony Given at Georgia Election Hearing ~ Dec 30, 2020
https://www.youtube.com/watch?v=IKiyAy9vjrk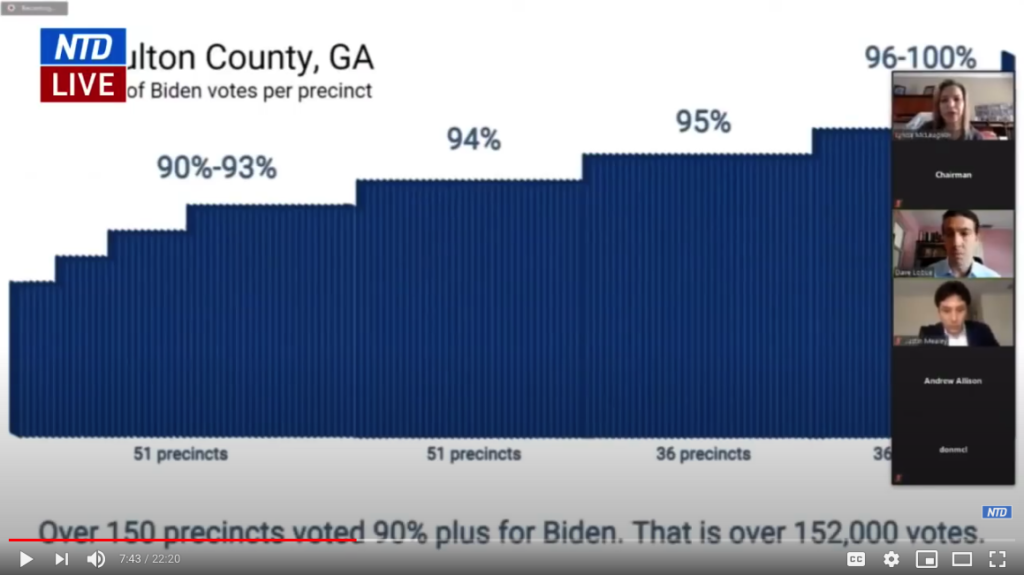 Data from Fulton County, Georgia, which includes Atlanta, Georgia, shows provable fraud
Hard data from:
JSON data feed that shows time-based data feeds
SCYTL data source
Secretary of State data from SCYTL
The data scientists objectively focused on numbers, data, and machine network systems.  Based on extensive analysis across precinct, county, and state voting results, they identified over 40 data points where negative voting or outright vote switching across candidates totaled over 200,000 votes.
Separately, they applied machine learning algorithms that are regularly used for anomaly detection of fraud in financial services that flagged over 500 precincts with over 1 million corresponding votes that exhibited suspicious activity.  
This independent data analysis team has, in the spirit of transparency, made all of their analysis, data, and programs public, so anyone can independently replicate their findings.  They have also published a series of videos that translate some of their more complicated analysis
Receiving 75% or more votes for one candidate in a precinct is abnormal. Receiving over 90% is a marker for fraud.  In Fulton County alone, we can see that more than 150 precincts voted 90% or more for Biden.  
In a statewide race that was decided by less than 13,000 votes, these 150 Fulton precincts alone accounted for 152,000 Biden votes.

 This is a clear indicator of suspicious or outright fraudulent activity.
DeKalb County also had 94 precincts with over 90% of votes going to Biden.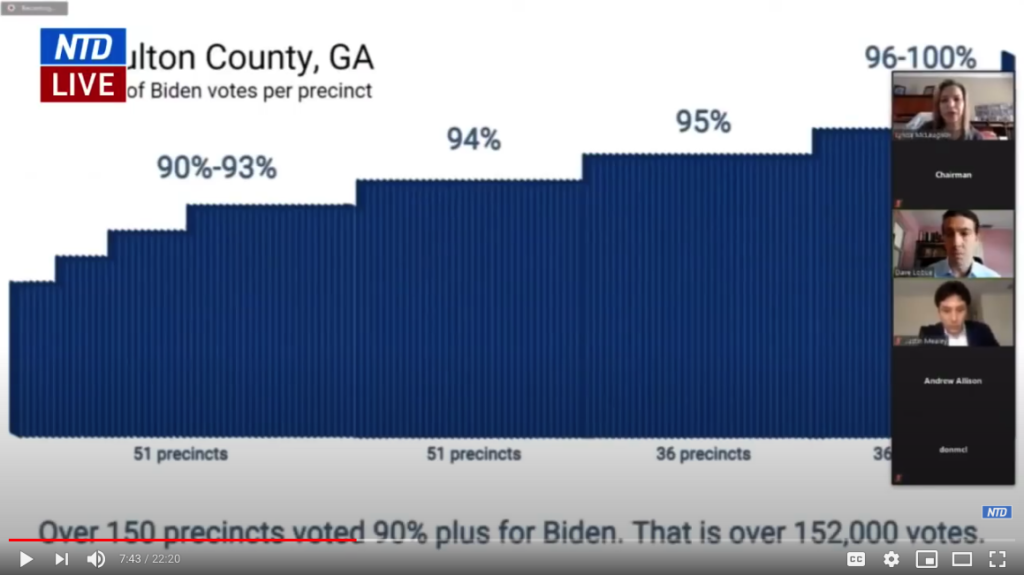 Trump Votes Deleted
State totals reported in real time on election night should only go up, NOT DOWN
17,650  =  Dougherty County
7,008  =  Dodge County
5,935  =  Putnam County
_____
30,593  =  Total votes subtracted from Trump in just three Georgia counties
17,650 Trump Votes Deleted in Dougherty County, Georgia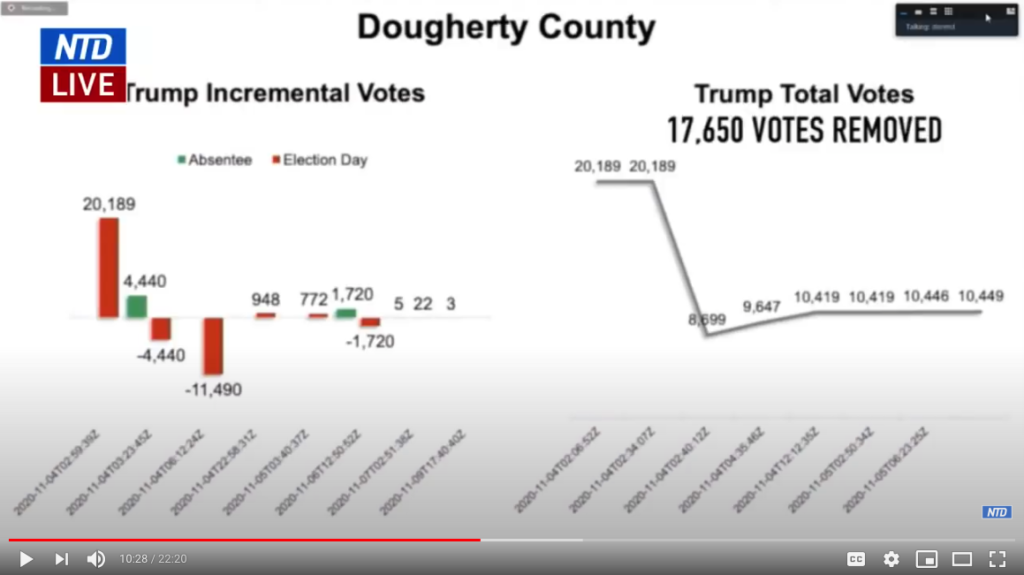 7,008 Trump Votes Deleted in Dodge County, Georgia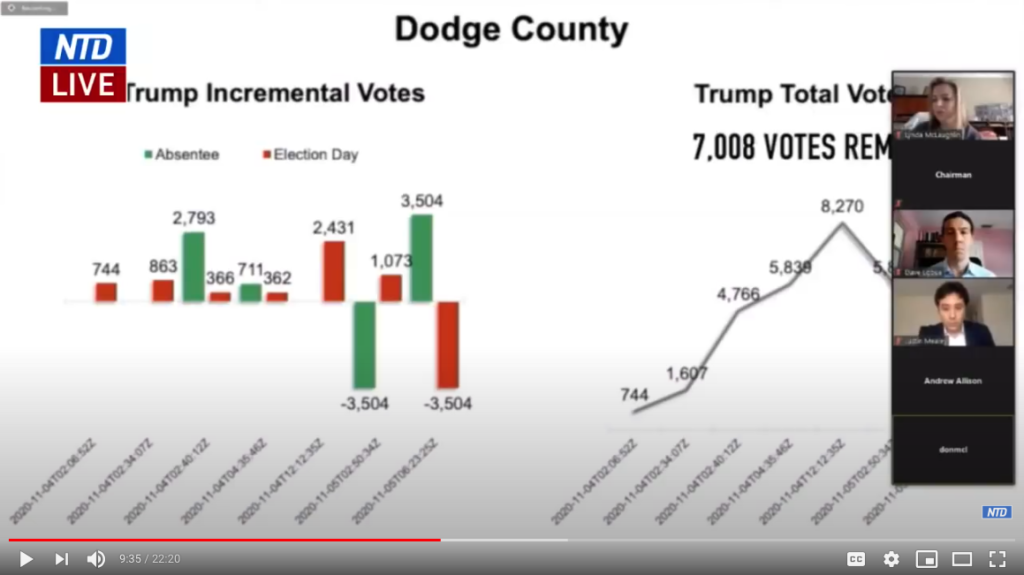 5,935 Trump Votes Deleted in Putnam County, Georgia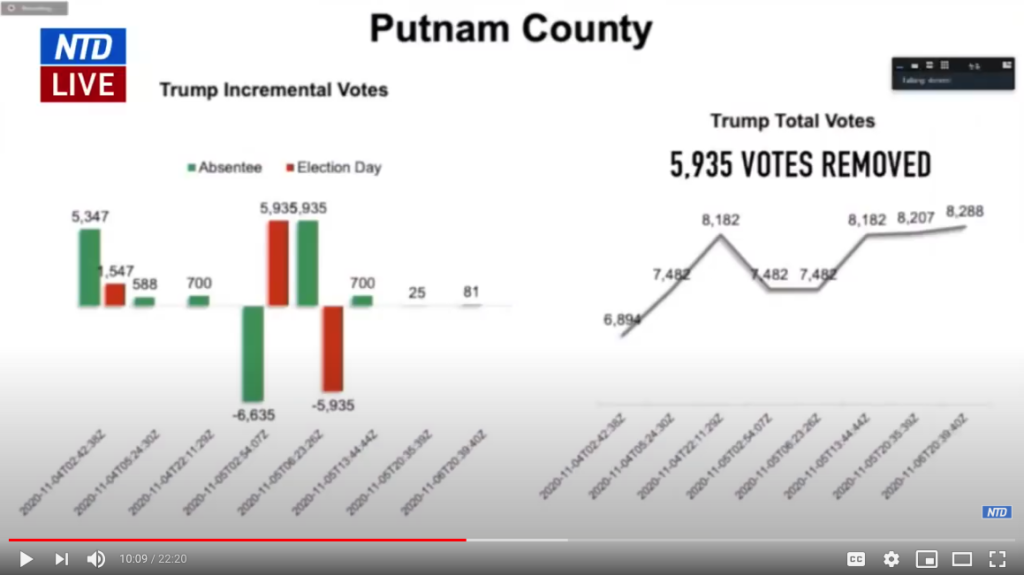 Votes Flipped from Trump to Biden
12,173 Votes Flipped from Trump to Biden in Bibb County, Georgia, between 9:11 pm and 9:19 pm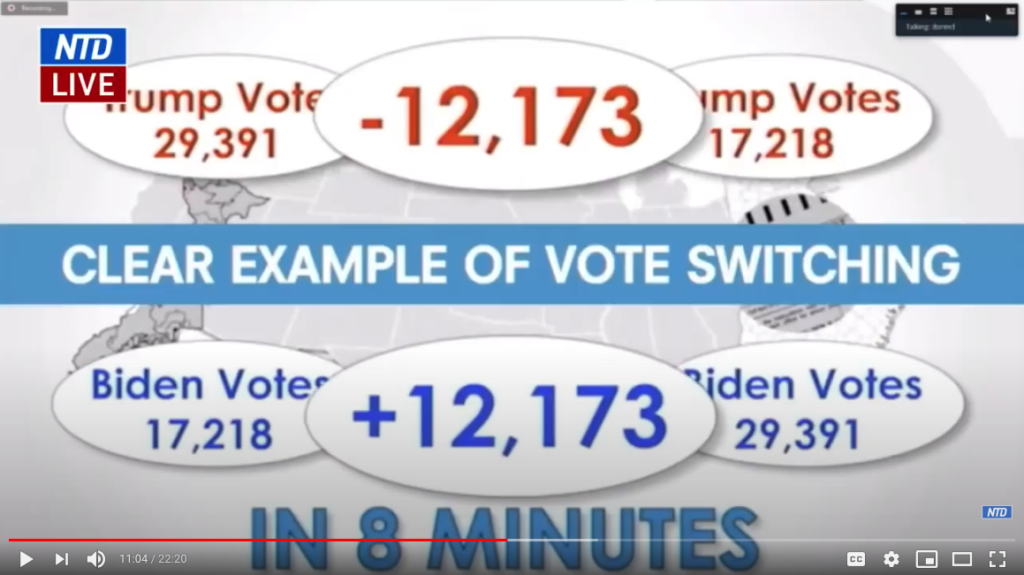 Five More Georgia Counties with Suspicious or Outlier Biden Vote Percentages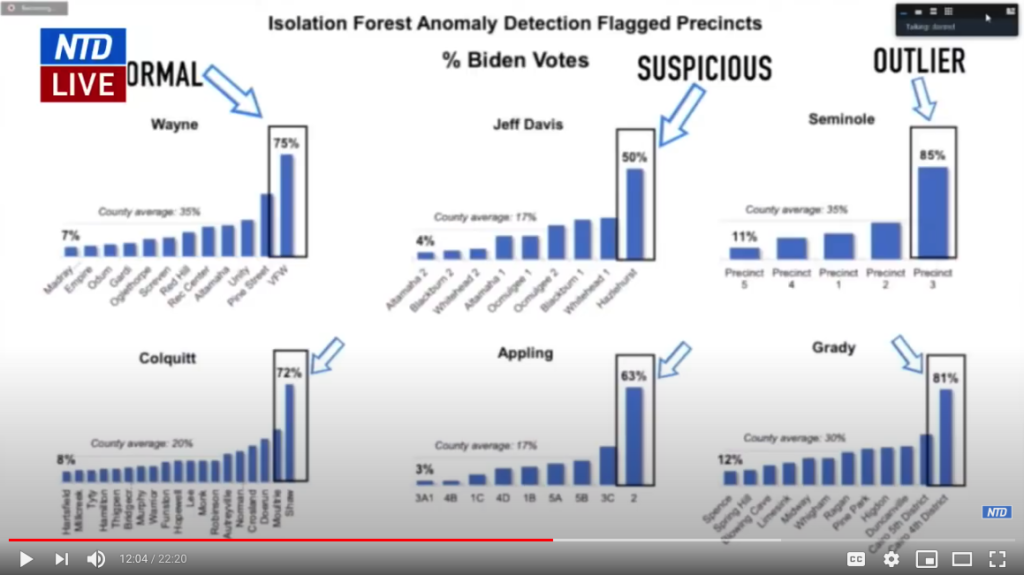 Statistical Analyses
2020 Election shows Joe Biden over-performs in 72% of counties using Dominion Voting Systems
Dec 17, 2020
https://rumble.com/vbz2ld-2020-election-shows-joe-biden-over-performs-in-72-of-counties-using-dominio.html