Robert F Kennedy, Jr and Children's Health Defense Filed a Class Action Lawsuit Against Joe Biden, Anthony Fauci, & 106 Other Top Officials and Federal Agencies
Deadline to Donate for Matching Funds:  April 30, 2023
---
Reiner Fuellmich Leads Group of International Lawyers
Update September 28, 2022
Lawsuit filed in Germany on May 22, 2021.
An international class-action lawsuit will be filed against those responsible for implementing the economically devastating lockdowns around the world, as well as using fraudulent testing to engineer the appearance of a dangerous pandemic.
First announcement October 4, 2020.
The video announcement above by Dr. Reiner Fuellmich is long, but I strongly recommend listening to it in its entirety. Fuellmich has been a consumer protection trial lawyer in California and Germany for 26 years and is one of four founding members of the German COVID-19 Extra-Parliamentary Inquiry Committee (Außerparlamentarischer Corona Untersuchungsausschuss7), launched July 10, 2020.
The other three founding members, all lawyers, are Viviane Fischer, Antonia Fischer and Justus P. Hoffmann, Ph.D. Fuellmich is heading up the committee's corona crisis tort case. All meetings are live-streamed and available on the Committee's YouTube channel (at least for now).
According to Fuellmich, an international class-action lawsuit will be filed against those responsible for implementing the economically devastating lockdowns around the world, as well as using fraudulent testing to engineer the appearance of a dangerous pandemic.
This includes everyone from local policy makers all the way to the World Health Organization and drug companies. He claims more than 50 other countries will be following suit.
Story At-A-Glance
The German Corona Extra-Parliamentary Inquiry Committee (Außerparlamentarischer Corona Untersuchungsausschuss), launched July 10, 2020, was founded by four trial attorneys to investigate and prosecute those responsible for implementing the economically devastating lockdowns around the world, as well as using fraudulent testing to engineer the appearance of a dangerous pandemic
The Corona Extra-Parliamentary Inquiry Committee will be working with an international network of lawyers to argue the most massive tort case ever — a case described as "probably the greatest crime against humanity ever committed"
They argue that pandemic measures were intended to sow panic so that the pharmaceutical and tech industries can generate huge profits from the sale of PCR tests, antigen and antibody tests and vaccines, and the harvesting of our genetic fingerprints
Lockdowns were unnecessary, and any claim to the contrary is wrong, the Inquiry Committee insists. The virus was already in retreat and infection rates were starting to decline when lockdowns were imposed; scientific evidence shows a majority of people already have built-in protection against the virus due to cross-reactive T cell immunity, and the PCR test cannot be used to identify an active infection with SARS-CoV-2 or any other virus
While mortality statistics during the pandemic have been within the norms of any given year, meaning the pandemic has not resulted in an excess number of deaths or a death toll higher than normal, the collateral damage from pandemic response measures is nearly incalculable
Click here for the full report at Mercola.com.
---
Dr David Martin Filed a Lawsuit Against Anthony Fauci, Peter Daszak, and Ralph S Baric
David and Kim discuss David's experience uncovering government corruption and the truth behind the vaccine agenda and how following the money led him to a number of conclusions about what has really been going on leading up to and during the Coronavirus crisis.
Dr David Martin ~ Exposing the Coup and the Plot to Steal America
Includes call for everyone to send a draft lawsuit to the Attorneys General of all 50 states, over and over, so none of them can claim they were not aware of the facts.
"This is not about a virus."  The virus story was manufactured to introduce the "vaccine." David Martin traces the timeline of patent applications and injectable bioweapon development. Note that first "vaccine" mandates were for the military and medical people.
Dr David Martin interviewed by Brian Rose of London Real following release of "Plandemic: Indoctornation" by director Mikki Willis.
"On March 28, 2019, the following SENTENCE WAS WRITTEN INTO A PATENT APPLICATION 
"Because of a concern for reemergence or a deliberate release of SARS Coronavirus, vaccine development was initiated". That means a "deliberate release" was contemplated before the patent application was submitted. 
Plandemic: Indoctornation directed by Mikki Willis, featuring Dr David Martin and many others.
Patent applications for coronavirus first started appearing in 1999.
---
World Doctors Alliance Announces Lawsuit Against COVID-19 Global Lockdown
See ACU2020.org for more information.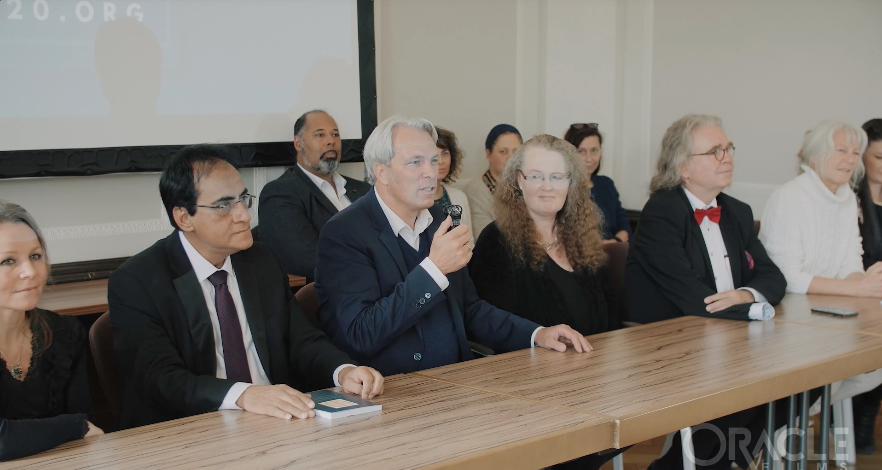 A meeting hosted by Dr Heiko Schöning to introduce the World Doctors Alliance (WDA) in Berlin, Germany on 10th October 2020.  They are holding new Nuremberg Trials to prosecute crimes against humanity in the form of Coronavirus Scamdemic Lockdowns.
Allied organizations include:
Dr Heiko Schöning, Co-Founder of Doctors for Enlightenment, member of WDA and ACU2020.org
Prof Dolores Cahill, President of WDA, at Irish Freedom.ie
Fiona Hine, Event Organiser of Resist and Act (UK) and Founder of CoviLeaks.co.uk

Mads Palsvig, Founder of JFK21.dk (Jorden Frihed Kundskab 2021)
Dr Elke de Klerk, Founder of Doctors for Truth (Netherlands)
Dr Boris Dragin, Representative of Peoples Court (Sweden)
M0nica Helleberg, Chairman of Peoples Court and Core Member of New Earth Project
David Kurten, Standing for Mayor of London 2021, member of London Assembly
Dr Monique Janssen, Founder of Women for Freedom (Holland)
Wendy Ekels, Co-Founder of Humanity Unite (Netherlands)
COVID-19 Extra-Parliamentary Inquiry Committee
Over 20 hearings have been held, and can be found on ACU2020.org, translated into many different languages.
Hearing #1 ~ Berlin, Germany ~ 20 Oct 2020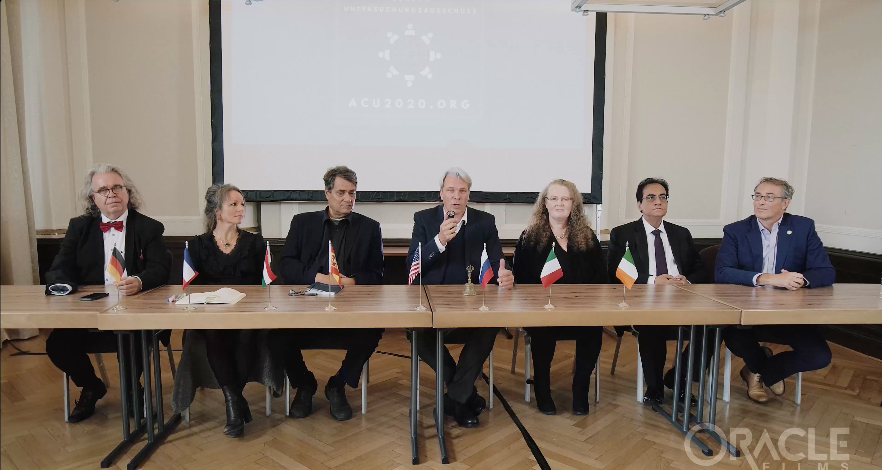 Hearing #2 ~ Berlin, Germany ~ 20 Oct 2020
Focusing on Financial Aspects of the Plandemic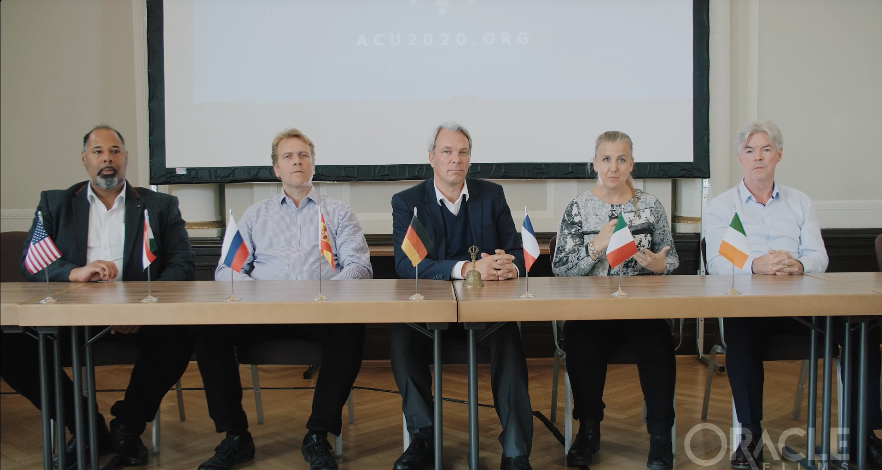 Hearing #3 ~ Berlin, Germany ~ 20 Oct 2020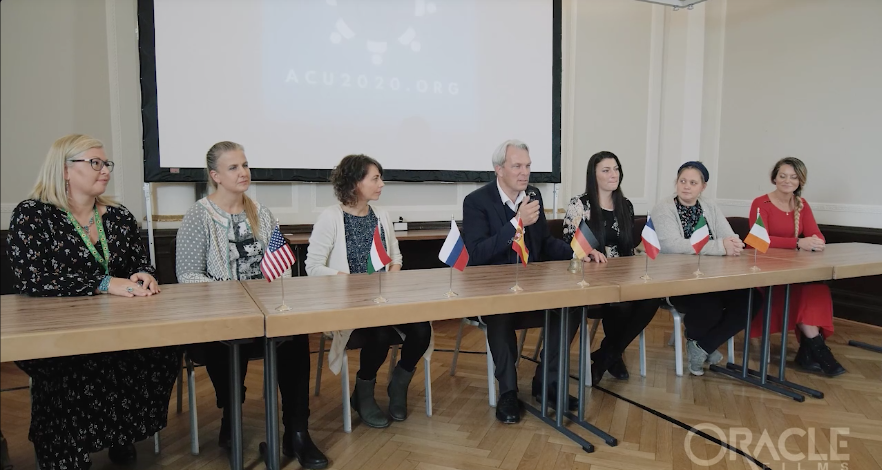 Effects of the (lockdown and social distancing) measures
The figures show that the corona measures had no demonstrable influence on the spread of the corona virus, the incidence of Covid-19, or mortality. Over the course of these events, no change can be identified as a result of the introduction or relaxation of the measures.
Source (via Google Translate):  https://respekt.plus/wie-gefaehrlich-ist-covid-19-zahlen-daten-fakten/
---
Coronavirus lockdowns prompt raft of lawsuits against states
More than 1,300 state and federal lawsuits have been filed over COVID-19, including 240 dealing with civil rights….  The cases test where the lines are safely drawn as governors balance protecting public health against individual liberties. Governors say strict rules save lives, but critics who are forced to stay home or shutter their businesses called the steps "draconian" or compared them to "house arrest."
---
Freedom of Association in the Wake of Coronavirus
At least 42 U.S. states have issued emergency orders directing residents to "stay at home," with many states prohibiting gatherings of various sizes to control the spread of Coronavirus Disease 2019 (COVID- 19)….  In an open letter to federal officials, "over 450 public health, human rights, and legal experts and organizations," including the American Civil Liberties Union (ACLU), cautioned that "[i]nfringements on liberties" due to mandatory lockdowns must be "proportional to the risk presented by those affected," the "least restrictive means to protect public health," and "regularly revisited to ensure that they are still needed as the epidemic evolves."
See Which States and Cities Have Told Residents to Stay at Home
---
Churches, gunshops, irked parents and irate brides: All the shutdown lawsuits against CA Gov Newsom, explained
List of lawsuits in California
---
The Healthy American Organizing In All 50 States
Class Action Lawsuits Pending
Current State of Emergency in California Unlawful
The Healthy American.org was founded by Peggy Hall. Peggy is not a lawyer; Peggy is a concerned individual who researched California and Federal laws, and reports here why the State of Emergency expired after 60 days and is unlawful.

---
Life in Prison for Hoaxes Related to Biological Hazards
Video and transcript, including links to all referenced laws, regulations, and US codes.
The Healthy American.org website