On This Page
Tip-Toe Tyranny In Full Run Towards Fascism
Contact Tracing is an Excuse for Total Surveillance

H.R.6666 ~ TRACE Act = Testing, Reaching And Contacting Everyone

Mandatory Contact Tracing Violates the 4th Amendment

Coronavirus Gestapo Will Remove People From Their Homes

Instant Action:  Send NOTICE of Non-Consent to Congress
Ventura County Health Director Says People May Be Forcibly Quarantined
Petition Calling for Resignation of Dr Robert Levin of Ventura County
Petitions to Recall Governor Gavin Newsom
Petition to Recall Los Angeles Mayor Eric Garcetti
Public Health and Emergency Preparedness Act
Sheriffs and Other Officials Defy Lockdown Orders
Lockdown Protests Nationwide
Lockdown Protests Around the World
Tip-Toe Tyranny In Full Run Towards Fascism
Robert F. Kennedy, Jr. ~ Two-Part Interview on "The Real Anthony Fauci: Bill Gates, Big Pharma, and the Global War on Democracy and Public Health"
In part one of this interview with Robert F. Kennedy, Jr., founder and chief legal counsel of Children's Health Defense, we discuss glaring conflicts of interest in our health agencies and what he describes as a coup-d'état against American democracy and the Bill of Rights.
"You have scientists who are supposed to be regulators who are actually making money on the product that they're supposed to be regulating."
How is it that the Bill of Rights was essentially suspended during the pandemic?  And what role did America's intelligence agencies and military-industrial complex play in all this?
In part two, Robert F Kennedy Jr explains how U.S. government tools developed for influencing overseas populations were deployed on Americans. We also take a look at the string of pandemic simulations conducted in the last few decades—detailed in his book "The Real Anthony Fauci"—and the eerie similarities he discovered.
ICAN CEO Del Bigtree delivers his response to President Biden's 2023 State of the Union Address
Dr Sherry Tenpenny ~ This is The Biggest Scam Ever Perpetrated on The Human Race
How the Coronavirus Is Being Used to Control You and Remove Your Rights
Trump Slaps Gag Order on Corona Virus News
It Is Not About a Virus ~ It Is About Control ~ Focus on Food Security with Christian Westbrook
Big Tech Is Turning Hospitals Into Real-Time Surveillance Centers
Bars and Restaurants Allowed to Reopen If They Agree to Snitch On Customers
DOJ seeks new emergency powers amid coronavirus pandemic ~ One of the requests to Congress would allow the department to petition a judge to indefinitely detain someone during an emergency.
Senate Approves Spy Bill, Possible Link to Pending Covid-19 Actions
Garcetti Made Wearing Face Masks Mandatory In LA Today And People On The Internet Are Angry
New Info Contradicts Official Outbreak Timeline As People Begin To Resist Lockdowns
Peter Hitchens on Hysterical Reaction to COVID-19 and Public Support of Lockdown
On Next Pages
Not a Pandemic ~ No Need for Lockdowns
Natural Herd Immunity Requires Lifting the Lockdowns
Lockdown Orders Ruled Unconstitutional
The Healthy American ~ Lawsuits and MeetUp Groups
True COVID-19 Reporting Censored — Draft
Find Uncensored News About the Scamdemic
COVID-19 PCR Testing is Wildly Innacurate
Safe and Effective Vaccine Unlikely — Draft
Germ Theory vs Terrain Theory — Draft
Natural Approaches to Survive Coronavirus — Draft
Bill Gates, Vaccines, and Quantum Dot Tattoos
Gates and Fauci ~ Follow the Money — Draft
Corruption of the CDC and the WHO — Draft
Origins of COVID-19 — Draft
The COVID-19 Pandemic Was Planned — Draft
Event 201 Pandemic Simulation Exercise
Event 202 ~ Resisting Medical Martial Law
Coronavirus or 5G Microwave Radiation Sickness? — Draft
Contact Tracing is an Excuse for Total Surveillance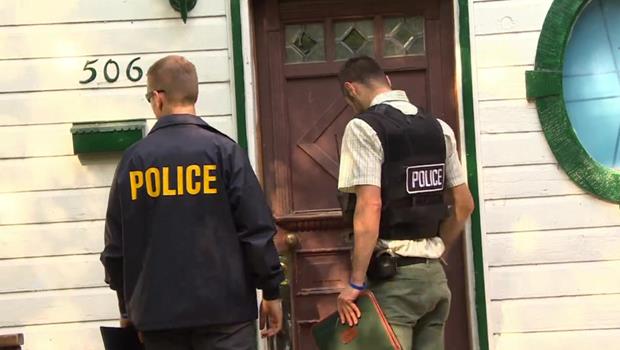 H.R.6666 ~ TRACE Act = Testing, Reaching And Contacting Everyone
On May 1, 2020, 45 congress members co-sponsored Bill HR 6666, proposing to spend $100 BILLION dollars in 2020 to hire "contact tracers", coronavirus testers, and reporting agents. If passed, this would create an unprecedented new mega-industry for what appears to be a type of "medical martial law".
Proponents of this bill apparently want to hire a massive number of staff to enforce "social distancing", administer tests in our homes — apparently whether we consent or not, and apparently — if we perceive the bill correctly — even grant themselves the right to take people who "test positive" from their homes!
The full name of this bill H.R. 6666 is the "COVID-19 Testing, Reaching, And Contacting Everyone (TRACE) Act". As many of you know, what is referred to as "contact tracing" is more aptly called Big Brother surveillance.
Mandatory Contact Tracing Violates the 4th Amendment
Michael Bloomberg Discusses His COVID-19 Contact Tracing Plan ~ "a small army of contact tracers"
April 2020 Rockefeller Foundation Paper Urges Testing and Tracing Entire US Population
Governor Newsom Wants to Train 10,000 Contact Tracers in California
Privacy Concerns Over Coronavirus Contact Tracing Apps
Massachusetts Contact Tracing Program Handed to Clinton-Linked NGO with Questionable Past
Coronavirus Gestapo Will Remove People From Their Homes
Massachusetts Ramps Up Contact Tracing Program ~ All 50 states are hiring contact tracing investigators, and calling them "an army of disease detectives."  People have already been removed from their homes.
Urgent!  They're Coming to Take You Away — Through H.R. 6666
Setting The Stage For Phase 2 As States Deploy National Guard For Contact Tracing
President Trump Will Mobilize Military to Distribute COVID-19 Vaccine
THIS BILL IS NOT YET PASSED!!!
CALL CONGRESS AND DEMAND THEY VOTE NO !!!!!  Then take the action below, and share the actions far and wide.
Instant Action:  Send NOTICE of Non-Consent to Congress
This instant action NOTICE will be sent to each of YOUR elected reps, at the Federal, State and Municipal level.
It has USA nationwide coverage, and will add several other countries shortly.
This action uses strong yet respectful language to 1) ask them to stop HR 6666 and all similar legislation, *AND* 2) remove our consent for all violations to our Constitutional Rights — including those occuring during this crisis.
Ventura County Health Director Says People May Be Forcibly Quarantined
Dr. Robert Levin, Health Director for Ventura County, describes hiring and training people to do contact tracing investigations so that anyone who tests positive and lives with others who test negative can be removed to "other kinds of housing we have available" to keep them isolated and prevent spread of COVID-19 within families.
There was such an uproar following this press conference that Dr Robert Levin had to walk back his statements
"I either misspoke or it was misinterpreted – I'll take the blame of having misspoke," Levin said. "Yesterday, at this conference, at the Board of Supervisors, I gave people the impression that if you were isolated, you would be taken out of your home and put into a hotel room or a motel room or sequestered in some other way."
Ventura County clarifies claims it would force people from homes into isolated coronavirus centers
Ventura County residents are not satisfied with this apology, and are calling for his resignation
Petition to Recall Governor Gavin Newsom
Gavin Newsom Has Authorized Hiring of 10,000 Contact Tracing Investigators, and will most likely follow through with compulsory testing, quarantines, and vaccines if we don't remove him.  There is a campaign to remove Newsom from office at RecallGavin2020.com.  The petition must be downloaded, printed out, and signed in ink by people registered to vote in California, and the signatures must match their voter registration card signature.  If you will be gathering signatures, watch the video on that page for detailed instructions, such as making sure all signatures on one sheet are from only one county.
Petition to Recall Mayor Eric Garcetti
There was a recall petition circulated beginning in June 2019 to recall Mayor Garcetti for failure of leadership in handling the homelessness situation in Los Angeles.  That petition expired in February 2020, so if we want to recall Mayor Garcetti over draconian closures of parks and beaches, mandatory masks even when bicycling or running with plenty of social distancing, too heavy a hand in keeping small businesses closed, and other unnecessary restrictions of rights / freedoms with the excuse of "flattening the curve", we will have to start a new petition.
Public Health and Emergency Preparedness Act
The PREP Act has been on the books for years
Declaration Under the Public Readiness and Emergency Preparedness Act for Medical Countermeasures Against COVID-19
Amendment to Declaration Under the PREP Act for Medical Countermeasures Against COVID-19
OGC Advisory Opinion on PREP Act Declaration
Sheriffs and Other Officials Defy Lockdown Orders
Arizona sheriff calls GOP gov's lockdown order 'government overreach,' says he won't arrest or cite violators
Some Michigan law enforcement agencies refusing to enforce Whitmer's coronavirus order ~ Orders from the Democratic Governor enraged Republican-controlled congress and led to armed protests at the Michigan capitol.
Wisconsin sheriff says he won't enforce governor's safer-at-home order, calls it 'frustrating and difficult'
Wisconsin's Supreme Court strikes down governor's 'safer at home' order
California sheriff refuses to enforce state's coronavirus stay-at-home orders: 'Doesn't make sense anymore'
California Counties defying state coronavirus 'stay-at-home' orders and reopening for business
Illinois county defies governor, vows it's 'back open for business' during coronavirus outbreak
GOP Kentucky AG explains challenge to Democratic gov's 'arbitrary' travel restriction
Kentucky AG joins church's lawsuit against gov to resume in-person services
Lockdown Protests Nationwide
Mounting anger over COVID-19 business shutdowns leads to protests in multiple states
Hundreds Protest COVID-19 Lockdown Measures Across the US
Protests to End Lockdown Erupt Throughout California
Armed protesters enter Michigan's state capitol demanding end to coronavirus lockdown
Hawaii could face civil unrest, rioting if coronavirus reopening doesn't happen quicker, top official says
Protests in Maryland, Texas and Ohio against coronavirus stay-at-home orders
Illinois churches defy Gov. Pritzker's 'absurd' restrictions on in-person services
Federal judge halts Kentucky governor's ban on in-person church services after lawsuit
California pastors vow to defy Gov. Newsom and reopen: 'Churches are part of the answer not the problem'
'ReOpen Church Sunday' kicks off with Texas megachurch leading the way: 'No one-size-fits-all'
Lockdown Protests Around the World
President Bolsonaro Joins Anti-Lockdown Protesters in Brazil
Spain: Fifth day of anti-lockdown protest hits Madrid's Salamanca district
GERMANS surround POLICE in this stunning VIDEO ~ "Germany is sick and tired of the lies. We want to live a normal life."  Germany has been protesting for more than a month.  Tweeted video runs for about a minute.
Angry Anti-Lockdown Protests Erupt Around the World
Israelis hold 'socially distant' protest against Netanyahu
We fear hunger, not coronavirus: Lebanon protesters return