Hunter Biden Introduced Ukrainian Burisma Exec to VP Dad
Joe Biden Stopped Investigation into Burisma by Threatening to Withhold $1 Billion in Aid Unless Ukrainian Prosecutor General Shokin Was Fired
https://nypost.com/2020/10/14/email-reveals-how-hunter-biden-introduced-ukrainian-biz-man-to-dad/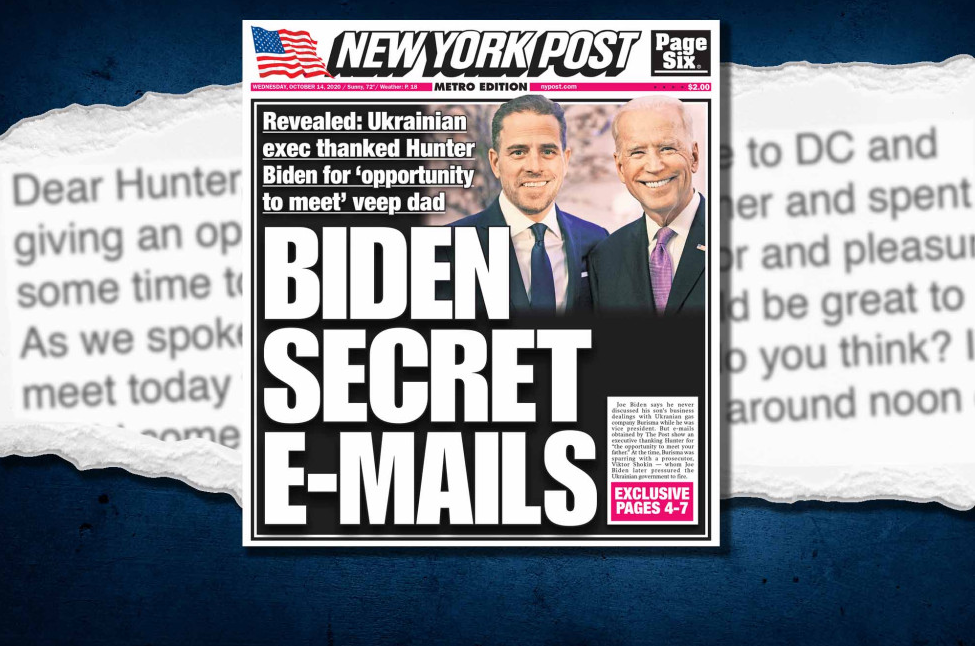 New York Post ~ Oct 14, 2020
---
Leaked Phone Call Between Biden and Ukraine Details $1 Billion Dollar Firing Burisma Prosecutor
This video/audio includes apparently incriminating conversations between then-Vice President Joe Biden and Ukrainian President Poroshenko
---
Trump Calls Report on Hunter Biden a 'Smoking Gun'
Trump Calls Report on Hunter Biden a 'Smoking Gun'
Bloomberg Politics
Backup on Odysee: https://odysee.com/@YouJustCan'tFixStupid:e/Trump-Calls-Report-on-Hunter-Biden-a-'Smoking-Gun':f
---
Targeting Hunter Biden, Senate panel approves subpoena for lobbying firm over Democrats' objections
https://www.washingtonpost.com/powerpost/targeting-hunter-biden-senate-panel-approves-subpoena-over-democrats-objections/2020/05/20/c8070786-9aa3-11ea-a282-386f56d579e6_story.html
Washington Post
---
Ukraine judge orders Joe Biden be listed as alleged perpetrator of crime in prosecutor's firing
https://justthenews.com/accountability/russia-and-ukraine-scandals/ukraine-judge-orders-joe-biden-be-listed-alleged
In Kiev late last month, District Court Judge S. V. Vovk ordered the country's law enforcement services to formally list the fired prosecutor, Victor Shokin, as the victim of an alleged crime by the former U.S. vice president, according to an official English translation of the ruling obtained by Just the News.
The court had previously ordered the Prosecutor General's Office and the State Bureau of Investigations in February to investigate Shokin's claim that he was fired in spring 2016 under pressure from Biden because he was investigating Burisma Holdings, the natural gas company where Biden's son Hunter worked.
The court ruled then that there was adequate evidence to investigate Shokin's claim that Biden's pressure on then-President Petro Poroshenko, including a threat to withhold $1 billion in U.S. loan guarantees, amounted to unlawful interference in Shokin's work as Ukraine's chief prosecutor.
---
Analysis / Reporting by Zach the corruption detector of RedPill78
JOE LIED!!! Hunter Biden Emails Released!
https://www.youtube.com/watch?v=ndor63dUMhA&feature=youtu.be&t=187
Note: To avoid YouTube censorship algorithms, instead of saying "CIA", Zach says "Clowns In America", and instead of "Osama bin Laden" says "OBL", and uses many other such cover-phrases.
Note: This video and entire channel have been deleted by YouTube…
Here is a backup on Odysee.com (skip over first 3 mins): https://odysee.com/@RedPill78:e/joe-lied-hunter-biden-emails-released:d?t=183
---
Analysis by Tim Pool of TimCast
Biden Quid Pro Quo Scandal Erupts, Biden's Call Leaks as GOP Issues Subpoena Into Burisma Scandal
https://www.bitchute.com/video/B7_-_aCGi0Q/
---
Analysis and Reporting by Dave of X22 Report
October Surprises, the Gift That Keeps On Giving
[https://www.bitchute.com/video/jFX3YzECQlg/]
---
Bombshell Email Shows Joe Biden Allegedly Met With Top Executive At Ukrainian Gas Company Burisma: Report
https://www.dailywire.com/news/bombshell-email-shows-joe-biden-allegedly-met-with-top-executive-at-ukrainian-gas-company-burisma-report
This article contains further investigative reporting and a golf course photo of Joe Biden, Hunter Biden, and Devon Archer, who was also on the Board of Burisma.
---
The Joe Biden Corruption Timeline
Excellent Overview of Joe and Hunter Biden Secret Deals in Ukraine and China
[https://www.bitchute.com/video/Hc2DjFol4W30/]
Covers the Burisma Scandal (BurismaGate), ties with China, and selling military technology to China via Hunter Biden's company Rosemont Seneca Partners.
---
EXCLUSIVE: Rudy Giuliani on the NEW Hunter Biden Leaks!
Louder with Crowder ~ Oct 15, 2020
---
Bannon sounds off on Joe Biden as NY Post shines light on Hunter Biden's emails
[https://www.youtube.com/watch?v=uZKdFDgufso]
Bannon questions why FBI sat on the hard drive for almost a year and allowed Trump to be impeached instead of investigating Joe Biden and Hunter Biden.
---
follow-up article, Oct 14, New York Post
Senate committee investigating alleged Hunter Biden [hard] drive, smoking-gun email
https://nypost.com/2020/10/14/senate-committee-investigating-hunter-biden-hard-drive-email/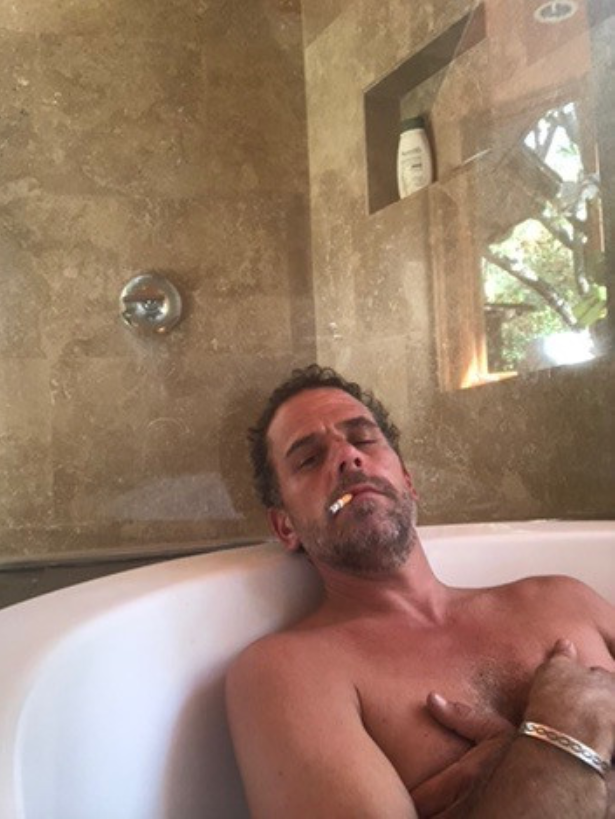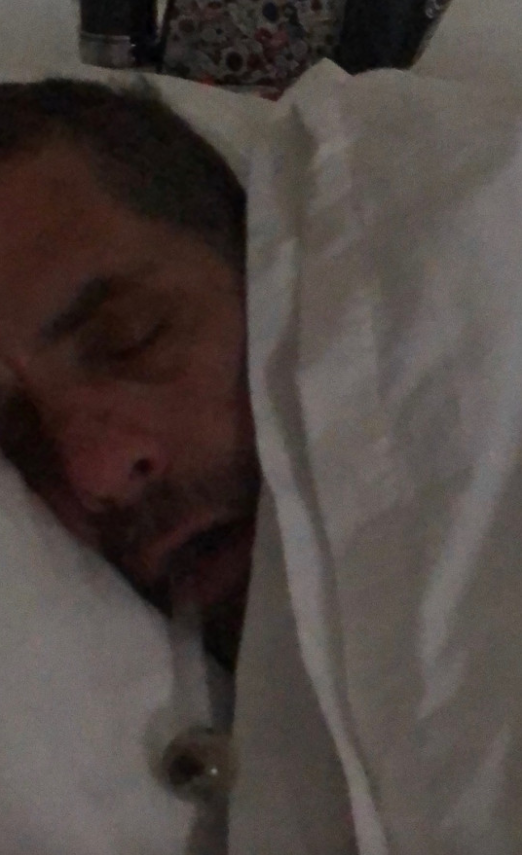 ---
More on Biden's BurismaGate from the New York Post
https://nypost.com/search/Biden+Burisma/
---
Senator Ron Johnson on Hunter Biden report: I think we've caught Biden in a lie
Fox News ~ Sept 24, 2020
---
Media IGNORES Outrageous Hunter Biden Corruption Report
[https://www.youtube.com/watch?v=0F09dS9AkKM]
Rising ~ Krystal and Saagar ~ The Hill ~
---
Facebook, Twitter DECLARE WAR With Censorship Of Hunter Biden Story
[https://www.youtube.com/watch?v=fdCLjW-_uwg]
Rising ~ Krystal and Saagar ~ The Hill
---
Facebook and Twitter Censor New York Post's "Potentially Harmful" Story On Hunter Biden And Ukraine
https://www.realclearpolitics.com/video/2020/10/14/facebook_and_twitter_censor_new_york_post_potentially_harmful_story_on_hunter_biden.html
---
Josh Hawley Takes Aim At Facebook For 'Actively Censoring' Hunter Biden Email Story
https://dailycaller.com/2020/10/14/hawley-hunter-biden-email-new-york-post/
---
BIRDBRAINED Twitter CEO admits suppressing NY Post's Hunter Biden 'crack and Ukraine' scoop was 'unacceptable' as Trump bashes sites
https://www.the-sun.com/news/1632988/twitter-ceo-admits-botching-hunter-nypost-scoop-trump/
---
Big Tech Tried to Censor the NY Post's Hunter Biden Story — They Made it Huge Instead
Big Tech Tried to Censor the NY Post's Hunter Biden Story — They Made it Huge Instead
[https://www.activistpost.com/2020/10/big-tech-tried-to-censor-the-ny-posts-hunter-biden-story-they-made-it-huge-instead.html]